1.RESCUE TIME
If you prefer to use a desktop application for time tracking, RescueTime is a good option. You can download it for Windows, Mac, or Linux platforms, as well as Android. Once installed, choose your most productive and most distracting activities and pick the days and times you would like to track. The application then automatically begins tracking your time.
With automatic time-tracking, you never have to worry about forgetting to start the clock for an activity. RescueTime offers options for setting goals and viewing a pop-up daily time log. You can also check out reports for productivity, goals, and application usage.
RescueTime Lite is available for free with limited features and Rescue time premiun is a paid plan with additional features such as daily goal alerts, unlimited report history, and website blocking to help eliminate distractions.
2. SCORO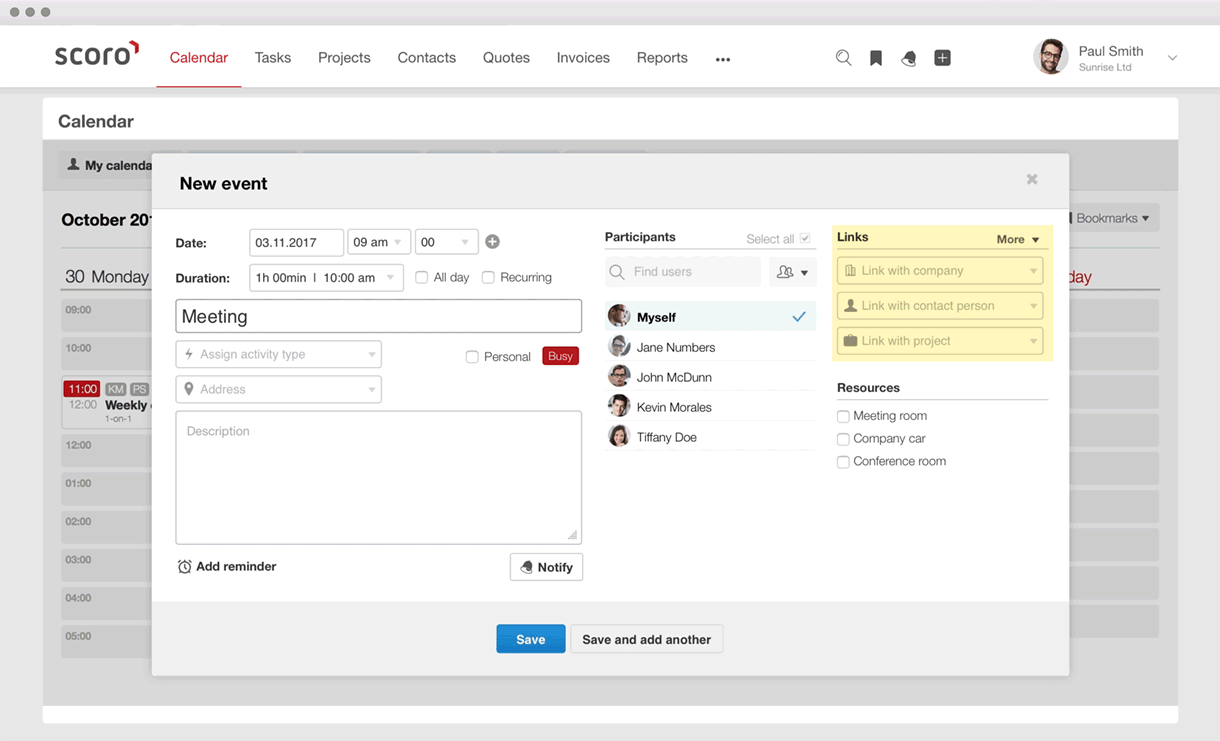 Scoro gives you all the tools you need for efficient time management, including time tracking, billing, work reporting, project & task management.
Top features:
Track both actual and billable time and transfer the hours to an invoice
Automate late invoice reminders, scheduled and recurring invoicing
Email invoices to clients based on the hours worked
Extensive project, task, and client management
Reporting on work, sales performance, budgets, etc.
What's interesting about this tool: Scoro combines time tracking with project management and CRM, enhancing collaboration and making it easy to manage all your business processes in one place.
3.DORIS
For a very simple way to prioritize your task list is Doris. This application lets you add numerous to-dos to your list, edit them, and include notes. To prioritize the tasks, just select one and drag it to the new position in the list.
You can also view your task history for the current day, previous week or month, and current week or month. You will see when each to-do was completed and have options to delete or restore them. Doris is a basic, free, web-based tool.
4. WEEKIS
IF you prefer basic, simple weekly planners, then Weekis is the one for you. This no-frills option is a web-based application where you just enter your tasks for each day of the week. This also makes it easy to plan your days, one day at a time.
With Weekis, you see the week at a glance, can rearrange tasks with drag-and-drop, and if you create a free account, your items will be saved.
5. REPLICON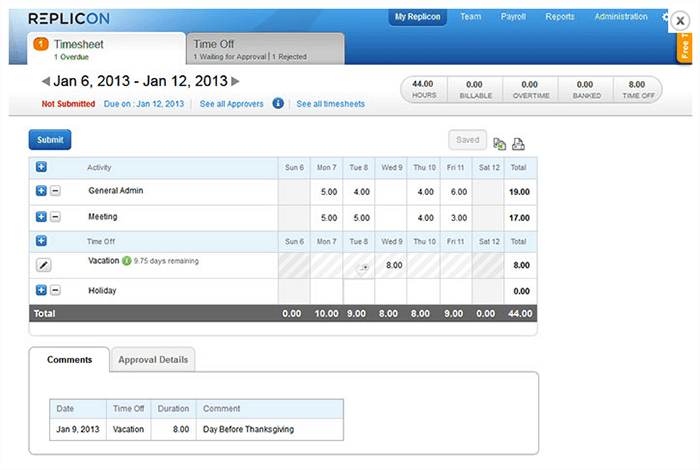 Replicon is a comprehensive multi-feature solution that helps companies to track the time spent on work and bill their clients for finished projects.
Top features:
Time tracking and time sheets
Multiple billing rates for different users
Project budgeting and expense management
Analytics on time usage
What's interesting about this tool: Replicon appeals to large organizations, looking to manage their employees' time more efficiently. The tool helps to get a comprehensive overview of every minute spent at work.
Pricing: From $20 user/month